The first lesson in your free e-course is on its way to your inbox now. In the meantime I would like to share something special with you...
"Is Your Child Lonely? Do they Suffer From Social Anxiety Or Have Trouble Getting Along With Other Children?
Do You Wish It Were Easier For Your Child to Make Friends Who Support Them And Have A Positive Influence?"
New research shows that all likeable children behave in certain ways. These skills are not in-born but can be taught by parents, teachers and other caring adults. There is a language of likeability that some children cannot pick up by osmosis, but must learn. Not only does fitting and having friends feel good, it has numerous other advantages such as; better grades, healthier bodies, less stress, stay in school longer, make wiser choices concerning dangerous practices, more opportunities to learn social skills etc.
Here is what you will learn inside this guide...
What Can Parents Do to Guide The Social Development of Their Young Children?
Why is It Important to Be Included?
Is It Harder to Make Friends Now Than It Used to Be?
How Important is it To Help Our Child Be More Likeable?
What Do I Do If The Teacher or Coach Doesn't Like My Child?
How Do I Comfort My Child When They Are Picked Last or Not At All?
How Do I Help My Child Overcome Shyness and Build Confidence?
Is There a Gender Difference In Friendships?
What About Bullies, Should Parents Intervene?
Ages and Stages of Friendships.
Social Skills Are Simple, But Not Easy.
10 Ways to Help Your Child Make Friends.
15 Ways to Help Kids to Like Themselves
Also included with your purchase is a one hour recording of a live presentation at a parenting conference.
How Much Is That Worth To You?
For only $17, you can download a copy of "The Left Out Child" right away and start helping your child with one of the most critical aspects of his or her life. The included mp3 recording of parent educator, Judy H. Wright, can be loaded onto your iPod or other listening device.
You will enjoy listening to Judy's wise, witty and warm guidance and support for parents and other caring adults.
Look at it this way... if you give up eating out for one meal you will have more than paid for this book. It's a tiny investment when you consider the life-changing effect on your child.
These are life skills that can be created by increased self-esteem, new friends, supportive peer groups, and the ability to confidently interact with others in this world.
100% "Love It or Leave It" 90 Day Money-Back Guarantee!
If you're not totally thrilled with the "The Left Out Child" guide for whatever reason at all, simply send me an email and I'll cheerfully refund 100% your money with the click of a button.
You've got a full 90 days to try out the material. This is a no questions asked, no fuss money-back guarantee I like to adopt.
Is that fair or what?
Look at it this way - $17 really is a drop in the bucket compared to the incredible benefits of this material...
Here's How To Order To Right Now!
Your purchase includes:
50-page eBook
1 hour audio recording of parent educator,
Judy H. Wright aka Auntie Artichoke
Special Offer - $17 for next 20 orders only!
Purchase Online with a Credit Card by Secure Server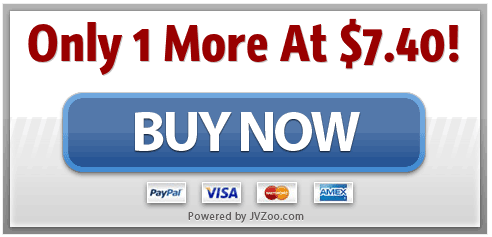 It doesn't matter if it's 2:00 in the morning!
Sincerely,
Judy Helm Wright aka Auntie Artichoke
Family Relationship and Parenting Coach and Author